The Commission Project produced by Rich MacDonald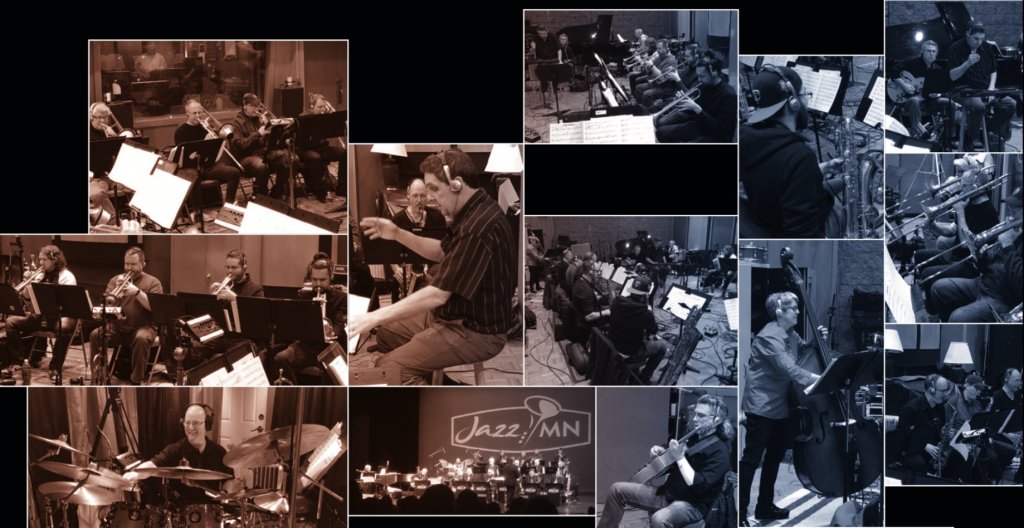 "Real music for real interested listeners" –Rich MacDonald
The Commission Project is a joint effort of the JazzMN Orchestra, under the direction of Doug Snapp, and drummer/educator, Rich MacDonald. The seven works on this CD were all commissioned by MacDonald with the goal of presenting a variety of big band styles. They were first performed live on March 10, 2018 as part of the JazzMN concert series. The recording was done the next day at Creation Audio in Minneapolis, and showcases some of the top jazz musicians in the region.
A native of Port Huron, Michigan, Dr. Rich MacDonald was heavily influenced by Motown and rock music emanating from nearby Detroit in the 1960s. He was introduced to jazz while attending the University of North Texas in the late 1970s, and all these influences inform his playing today as a drummer and vibraphonist performing at jazz venues in the upper Midwest. He is also principal percussionist with the La Crosse Symphony Orchestra.
The JazzMN Orchestra, the Twin Cities' premier professional jazz orchestra, performs a broad range of jazz repertoire spanning classic and contemporary styles, showcasing outstanding jazz musicians from throughout the region and featuring world-class guest artists.